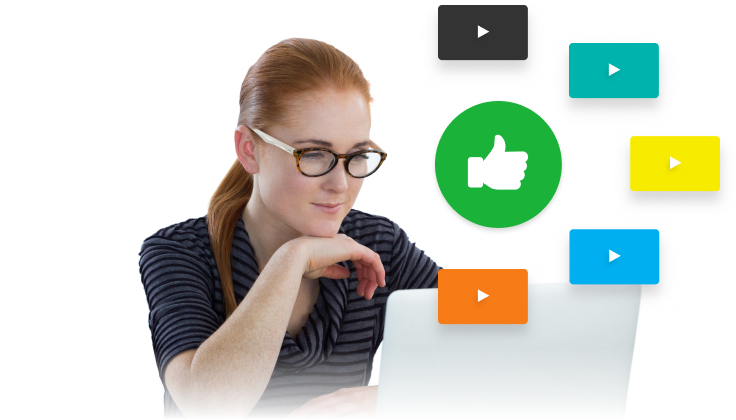 Harness the power of smart video recommendation
Netflix estimates that 80% of its of its subscriber video choices come from recommendations. At Vubble, smart recommendation is at the heart of all of our products - from our standard suite of tools our AI-enhanced solutions.
It is time to get your video in order
Video is projected to claim more than 80% of all web traffic by 2019, according to a study from Cisco.
Easy Discovery
Embedding videos on your website can increase conversion rates by 80%, according to a report from Forrester.
Be Mobile
YouTube reports mobile video consumption rises 100% every year. Vubble's solutions are mobile and leading-edge.
Know Your Audience
Generate first party data on your audience. 74% of marketers say it provides the strongest customer insights, according to Econsultancy.
Video Is Social
Give them something to talk about. Video is shared 1200% more  than links and text combined, according to a study by Simply Measured.
About Vubble
Vubble is a women-led media tech company based in Toronto and Waterloo, Canada. We offer a suite of products that curate, assess and distribute personalized delivery of the world's best video content, using our proprietary system of advanced artificial intelligence technology and human curation.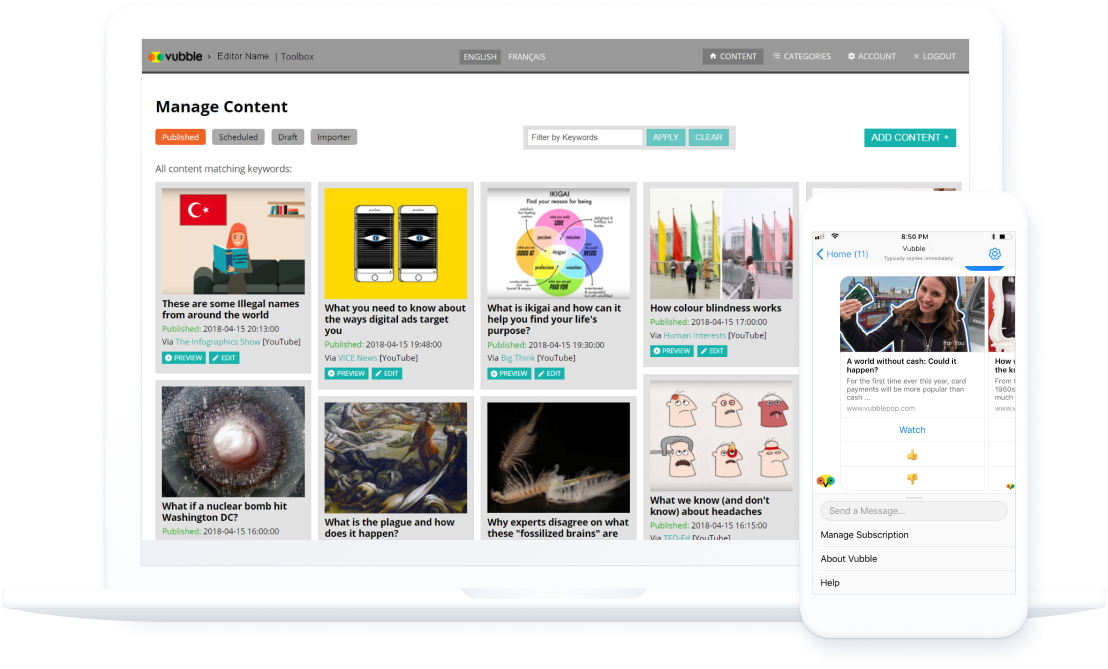 Who We've Helped
Vubble's clients include Canada's top media companies and educational publishers.